We are passionate communicators.
Behind every company is the people who work hard every day to make dreams come true. We are the designers, the visionaries, the writers, the creatives. It's nice to meet you.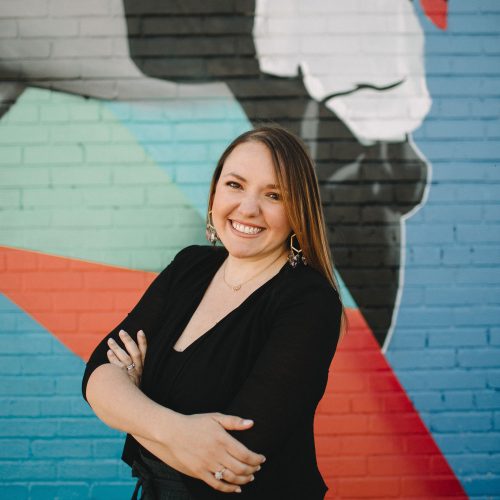 ``I love my job. When I built Live Out Loud, my vision was to work with like-minded entrepreneurs who are willing to take risks and stand out from the crowd. It is an honor to say that we accomplish this every day. Our clients are what make us tick.``
From crisis relations to branding and messaging, Ashley brings a wealth of knowledge and experience to every project she touches. She makes brands come to life both visually and strategically through PR efforts--a unique combination that brings together graphic design with communications.
Ashley has 15 years of experience in graphic design and eight years of experience in media relations, writing, brand building, community engagement, media monitoring/social analytics, and event management. She previously worked at two global PR firms, where she served large-scale clientele in multiple industries. Prior to agency life, Ashley worked in promotions for Austin radio stations 94.7 FM, 95.5 FM and 89.3 KLBJ AM at Entercom Radio.
Ashley graduated with a Bachelor of Science in Public Relations and Bachelor of Arts in Rhetoric & Writing from the University of Texas at Austin. She currently serves on the board of the Public Relations Society of America's (PRSA) Austin Chapter, serving as the Membership Chair in her eighth year on the board. She is also on the board for Texas 4000 for Cancer as their Public Relations and Design Chair for the annual Tribute Gala. Outside of work, Ashley is a craftaholic and loves spending time camping under the stars with her family on their next adventure.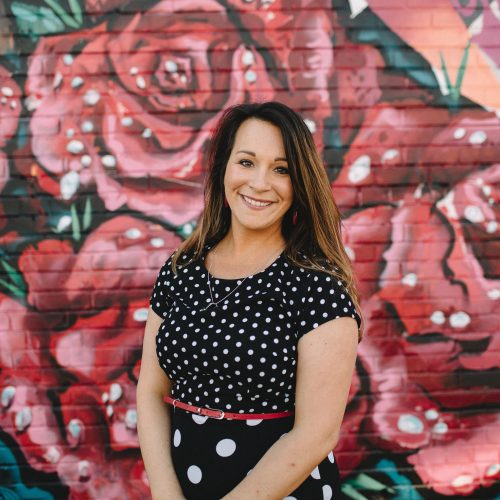 Mary joined the Live Out Loud team in 2018 as an Account Manager and works to maximize process efficiencies, strengthen client relationships and oversee project timelines. With more than six years of experience working as an integral part of non-profit and government communications teams, Mary has a keen eye for detail and is well attuned to the multi-faceted scope of public relations.
Prior to joining Live Out Loud, Mary worked as Communications Manager for an Austin-area non-profit organization. There she managed every aspect of the agency's communications and marketing efforts, from writing effective copy and distributing digital correspondences to coordinating with local media and managing the agency's social media platforms.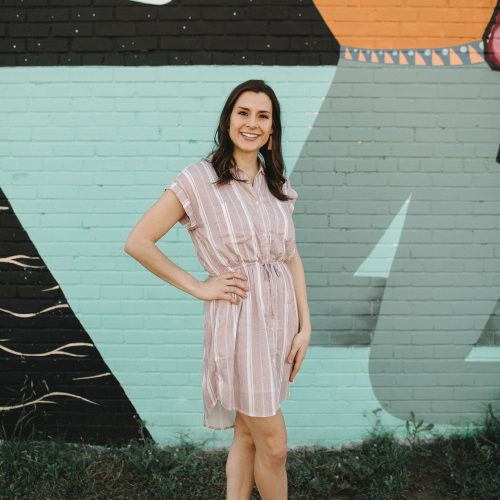 ``My passion for helping people and excitement for tackling new challenges each day led me to Live Out Loud PR in 2016 and I haven't looked back since.`` As an Account Executive at Live Out Loud, Kelsey spends her days writing content, engaging audiences on social media, pitching media, brainstorming new campaign ideas, organizing timelines, and supporting our clients any way possible.
``What I love most about being on the Live Out Loud team is our clients. Not only are they doing incredible things in their industries, they are some of the most kind and hardworking humans out there and I am grateful for the opportunity to help them tell their stories.``
Originally a small-town girl from the mid-west, Kelsey was eager to spread her wings and move to Austin after graduating from Texas State University (eat em' up cats!) with her degree in Public Relations. She kicked off her career at a local radio station and found her way to the fast-paced environment of agency life. Outside of work you can likely find Kelsey watching her favorite musician (her fiancé) downtown, searching for the best cup of coffee in town, visiting family or planning her next trip!
We love our jobs.
We take great pride in seeing brands flourish. Our goal is to help brands succeed by using the most powerful form of interaction with potential customers–effective communication.
With a proven track record of success in digital strategy, brand marketing and grassroots tactics to bring large-scale clientele to the forefront, we look forward to helping to grow your business and take your brand to new heights.